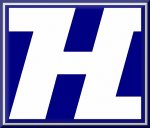 Established 1998
About Us
Hale's Technical Service was opened in the summer of 1998, By Desiree M. Hale & Richard G. Hale. Desiree & Richard had been working in the automotive field at different automotive dealerships such as Chrysler, General Motors, Honda and Nissan as far back as 1989. After many years spent developing the skills to repair automobiles correctly the first time, they decided to open their own automotive repair and service center.
They wanted to provide an automotive service to their customers that was completely different from anything they had experienced before. A shop where the customer could get a clear understanding as to what was being done to their vehicles and not just a repair bill. Service with a smile and a warranty to back up the services or repairs that they had received. When they first opened in 1998 the longest warranty that was offered in the Anchorage area was 6 months or 6,000 miles, by an independent repair shop. They started out offering a warranty on all repairs and services for 12 months or 12,000 miles. The warranty not only covered the parts that were installed but their labor as well. That was 10 years ago and to this day they still offer the same service. Always with a smile and a warranty that backs it up.
Our Mission
We have opened up our own automotive service and repair shop because we believe there is an alternative to the way you used to having your vehicle serviced and repaired. We would like the opportunity to give you service and repairs which includes the professionalism of a automotive dealership and also deal with you on a more personal level where you actually get to talk to the person that is working on your vehicle.
We will use factory parts on your vehicle, which are made specifically for your vehicle by the manufacturer of your vehicle, and not imitation aftermarket parts which are generalized for more than one specific type of vehicle. Genuine factory parts not only last longer but fit better and in turn perform better. We will also keep file on your vehicle of any repairs that we perform so on future visits we can better serve your needs.
We will also give you a ride when dropping your vehicle off and pick you up when the work is completed. Our hours of operation are Monday through Friday 8:00 AM till 5:30 PM. Please feel free to come down and meet with us to discuss your automotive needs. We also welcome phone calls to answer any questions you might have at 907-277-HALE(4253). We would appreciate the opportunity to serve you in the future.
Sincerely,
Desiree & Richard Hale